Volunteer Day!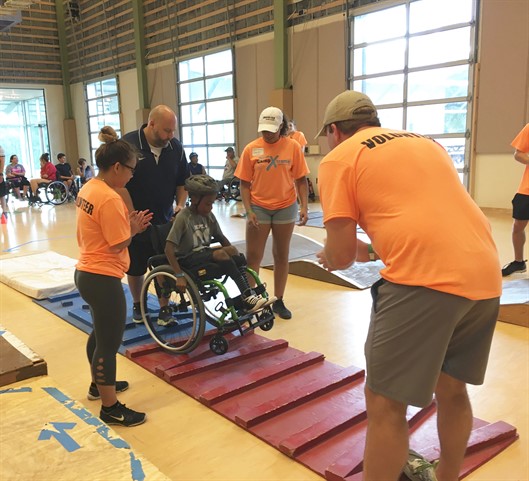 Join TIRR Foundation for Volunteer Day at Moran Camp Xtreme on July 13, 2017, from 9:00 a.m. to 3:00 p.m. at Camp for All in Burton, TX. 

Moran Camp Xtreme is an exciting adaptive sports camp founded by TIRR Foundation more than 17 years ago. While volunteering at camp, you will be able to witness the impact of Moran Camp Xtreme and make a difference in the lives of children across Texas. 

Please contact Amy Taylor at taylora@tirrfoundation.org or 712-877-0490 to participate!
Event Details
Date: Thursday, 13 July, 2017
Time: 9 : 30 - 4 : 00
Location: Camp For All
Address: 6301 Rehburg Road Burton, TX 77835