Thursday March 10, 2016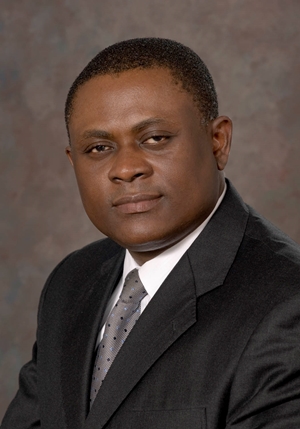 Event to Highlight the Science Surrounding Concussion
Houston, Texas (March 10) Dr. Bennet Omalu, whose discovery of Chronic Traumatic Encephalopathy (CTE) in former Pittsburgh Steeler Mike Webster was chronicled in the movie Concussion, will serve as the featured speaker of TIRR Foundation's Connect the Docs event, April 21 at River Oaks Country Club in Houston. 

TIRR Foundation created and presides over Mission Connect, our nation's largest and most productive collaborative research programs where hundreds of scientists, physicians, researchers, and engineers work together to develop solutions addressing traumatic brain and spinal cord injury. 

"Connect the Docs, chaired by Kay and Ned Holmes, is the highlight of our year," said TIRR Executive Director Cynthia Adkins. "This evening dinner event is a dynamic mixture of scientists and researchers, and our valued donors,  who come together in an atmosphere that celebrates the work of the Foundation and the accomplishments of some of the brightest upcoming researchers."

Dr. Bennet Omalu's autopsy of Webster in 2002 led to his discovery of chronic traumatic encephalopathy (CTE). Webster had died suddenly and unexpectedly, following years of struggling with cognitive and intellectual impairment, destitution, mood disorders, depression, drug abuse, and suicide attempts. Although Webster's brain looked normal at autopsy, Omalu conducted independent and self-financed tissue analyses. Using specialized staining, Omalu found large accumulations of tau protein in Webster's brain, affecting mood, emotions, and executive functions similar to Alzheimer's disease.

"Dr. Omalu will share his knowledge on sub-concussion and concussion and the impact of his discovery on the inner workings of one of the world's largest sports groups .", said Cynthia Adkins.

In 2005, together with his colleagues in the Department of Pathology at the University of Pittsburgh, Dr. Omalu published his findings in a paper titled "Chronic Traumatic Encephalopathy in a National Football League Player" in the monthly medical journal, Neurosurgery.

Omalu is currently the Chief Medical Examiner of San Joaquin County, California, and is the President and Medical Director of Bennet Omalu Pathology. He also serves as a Clinical Professor and Associate Physician Diplomate at the University of California at Davis Medical Center, Department of Medical Pathology and Laboratory Medicine.

Tickets to the event are available through the TIRR Foundation web site at tirrfoundation.org or by contacting TIRR Director of Special Events Maudie Werlin at werlinm@tirrfoundation.org.