Monday April 25, 2022
Kristin Abello recently published a book, Sunrise, telling her story of faith, love, hope, and healing from a TBI. Kristin is a longtime advocate for TIRR Foundation where she serves on the Executive Committee of TIRR Family.  Her strength, enthusiasm, and generosity brings energy and light to everyone and everything she touches; and TIRR Foundation has been the recipient of her amazing gifts many times over.
Kristin's book recounts when she and her husband, Raul Abello, a TIRR Foundation board member, were a young couple and first-time parents.  An early morning run with Raul turned tragically wrong when Kristin was struck by a car.  Catastrophically injured and in a coma, Kristin's fight to survive began.  Kristin recounts the details of the ordeal and tells how the support and prayers of her husband, family, and friends forms the basis of her miraculous recovery.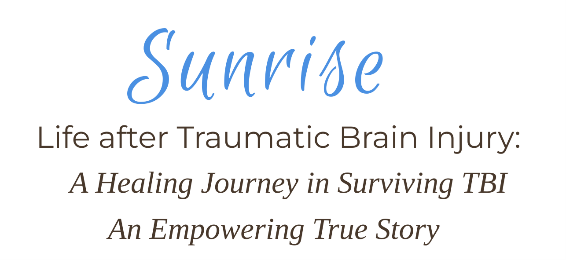 Sunrise can be purchased at Archway Publishing.  A portion of the proceeds from the sale of Sunrise benefits TIRR Foundation and TIRR Memorial Hermann.
Please visit archwaypublishing.com to learn more about Sunrise and Kristin's incredible journey of recovery.