Monday April 25, 2022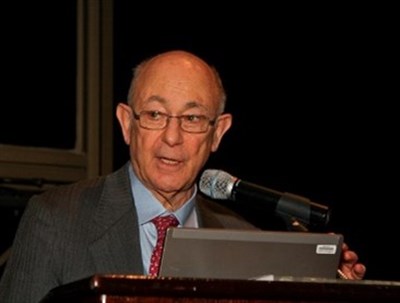 When Dr. Grossman passed away in early October 2021, the world lost a magnificent person.  It is difficult to sufficiently honor an individual, who through his compassion and industry, leaves behind such a vast and remarkable legacy.  Every person has a story to share of when Dr. Grossman's kindness, generosity, and immense knowledge bettered their life.  For TIRR Foundation, he was a constant advocate, visionary leader, and genuine partner you could call upon for advice.  In November 1997, Dr. Grossman gave the opening remarks at a conference organized to create a new and unique program called Mission Connect.  He stated, "A major purpose of the conference will be to determine where the TIRR consortium – Mission Connect – should devote its research energies." For another 24 years, Dr. Grossman continued to help shape Mission Connect into a research program that now influences the direction and progress of neurotrauma science on a national scale.
I requested the permission of Dr. Grossman's family to rename Mission Connect's Annual Scientific Symposium in his memory and received their approval.  At the Mission Connect Symposium on November 12, 2021, we announced its renaming to the Dr. Robert G. Grossman Mission Connect Scientific Symposium.  This tribute pales when compared to the legacy that Dr. Grossman leaves behind; however, we believe in his famously humble manner, he would appreciate the recognition.